Hosting a Read-a-thon is an easy way to raise money for your group.
It requires few volunteers and is free to get started. Rather than competing with every other school, group or organization selling overpriced wrapping paper and candy, a Read-a-thon not only raises a ton of money, it also makes the children in your group excited about reading. That's a definite win in my book! Interested in raising funds for your education project like the Education section of the Outreach Patch Program® from Youth Squad®? Here are 6 Read-a-thon fundraising ideas and tips to make your event successful and rewarding:
Make Sure You Get the Word Out
As with any fundraiser, you'll want to give families enough time to ask friends, family and neighbors to sponsor your group through pledges and to gather books to read. Decide how you will count pledges: whether it's time spent reading or number of chapters read. Be sure to send home flyers, utilize social media for online posting, email notifications and providing reminders leading up to the event.
Timing
Timing is everything. The great part about a Read-a-thon is that they can be done at any time. Your group can choose to read at home on their own for a specified number of weeks, or you may choose to host a night where your group gathers together to read. Most schools host book fairs throughout the year. Try to have your Read-a-thon coincide with the book fair at your group's school. This will help to get your group more involved and excited about the fundraiser, as well as offering an opportunity to acquire books to read.
Make it Fun
If tying your Read-a-thon into the school book fair isn't an option, maybe team up with your local library. Host your Read-a-thon at the library by assigning a common area where the kids can read all together. Bring in comfy seating, such as bean bags or pillows. Offer a simple craft or a light snack to make it a fun night for your group.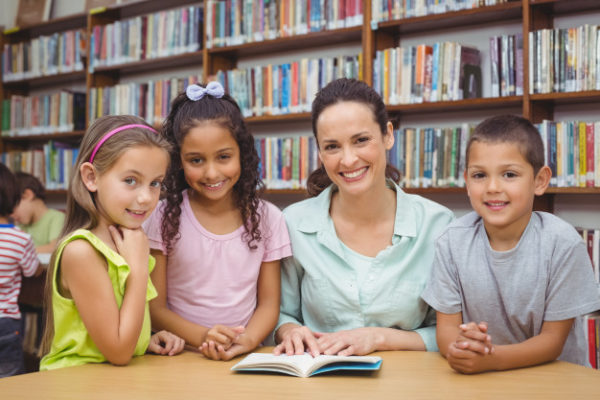 Themes
Choose a theme and stick with it from start to finish. Be sure to incorporate it on publicity, pledge sheets and décor if you choose to host a reading night at your local library or school. There are so many fun ideas to choose from; perhaps a night under the stars complete with a "campfire" and smores or a Dr. Suess themed event on Read Across America day. The possibilities are endless!
Tracking System
Whether using an old-fashioned thermometer chart or being totally tech savvy and using an app to track reading, using a visual incentive for your group to see how their reading efforts are adding up is key. Your group needs to know what they need to do to reach their goal and offering an incentive for all your goal getters will be helpful.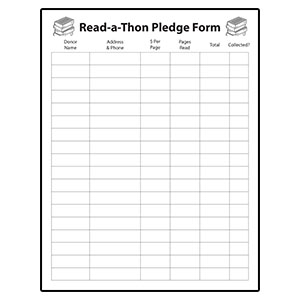 Prizes
Let's be real – all kids love being rewarded for their hard work. Be sure to offer prizes as an incentive to your group for hitting their reading goals. It can be as simple as a pencil or even an autographed book from a local children's author.
Fundraising can seem overwhelming and time consuming. A Read-a-thon is the perfect way to earn some much-needed money and enable your group to do the work themselves. These Read-a-thon fundraising ideas and tips will help get your group started on the road to success. So many fundraisers put the onus on the parents to raise money and a Read-a-thon is just the opposite. Allowing your group to oversee how much they can earn is a great way to teach responsibility and leadership. No matter how simple or in depth you decide the Read-a-thon to be, it is guaranteed to be rewarding for all. Happy reading!