Youth Squad®
advocacy project at the
advocate
or
delegate
level and you're ready to reach out to the community. There are a few ways you can get the word out. Each one has its use in advocating for your cause. We can show you how to advocate for your cause in four different ways.
1. Reach out to Your Local Politicians
Everyone in the country has three legislators in congress they can contact to make their voices heard: two Senators and one from the House of Representatives. These men and women are voted into office every few years, so they are very interested in the opinions and views of the people they represent. There are a number of ways you can contact your representatives and make your voice heard:
Write a Letter
Sending a written message is advantageous because it lets you organize your thoughts beforehand and make sure your points are clearly understood. Every letter should be no more than one page and include a few key elements:
Introduce yourself and clearly state your purpose for writing.
Let them know why you care (and why they should).
Include specific actions you wish for them to take, including any specific bills on which you would like them to vote.
Thank them and include your full name and return address so they can get back to you.
Call the Office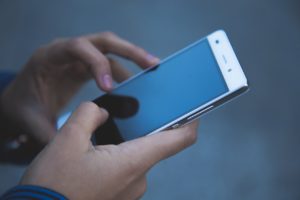 Calling your senator or representative's office is one of the most direct ways to voice your concern. You'll most likely speak with a staffer, who will then report to their boss about which issues their constituents have voiced their concerns. These calls are usually fairly short, but it's important to know what you're going to say beforehand.
Introduce yourself with your name and your address.
Briefly state your message. "Please tell Senator/Representative (Name) that I support ______ and oppose ______," and explain why this matter is important to you. Mention any specific bills on which you would like them to vote.
Thank the other person for their time. You may also request a written response to your call. This makes sure that your call has been acknowledged by the office.
Be sure to get the correct spelling of the person to whom you spoke in case you need to reference it later.
Meet in Person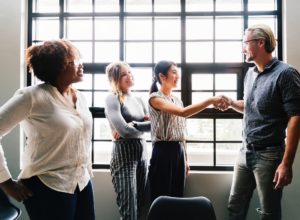 Letters and phone calls are important but relatively easy for anyone to do, so an effective way to show your legislator that you are truly passionate about your cause is to visit their office in person.
Be Prepared. It's a good idea to read up a little bit about your meeting beforehand. In addition to being knowledgeable about your issue, it also helps to know something about your congressperson (their priorities, stances, and any past legislation they have supported or opposed).
Be patient and brief. Representatives and senators are busy, so you may have a limited time to speak with them or may only speak with a staffer. This can be a bit disappointing, but don't get discouraged: the important thing is that you make your voice heard.
Be positive. Politicians and staffers deal with a lot of angry constituents every day. Kindness and positivity, especially coming from a young person, will stand out to your congressperson as a welcome change
Follow Up. Remind your legislator of your meeting by sending them a message thanking them for taking time to speak with you.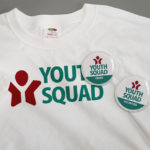 Our free templates and transfers are available to make ID Badges and Tee Shirts. ID Badges and Tee Shirts make Youth Squad® members look more professional and easy to recognize at events and activities.
2. Reach out to Your Community
Although getting legislation passed is important, a good deal of social change starts by working within smaller communities.
Host Your Own Event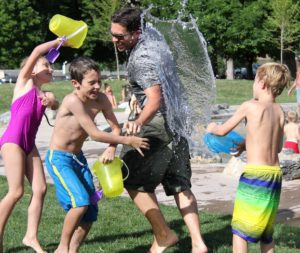 You can either host the event at your house or find a public place like a library or community center. A good way to attract more people is to serve food or have games and activities for your guests to enjoy.
Collect contact information including names, e-mail and mailing addresses so you can stay in touch and keep your guests up to date.
Engage with your guests. You can inform your guests by giving a short speech or presentation, or even watching a relevant movie.
Organizing educational activities (trips, projects) is also an option.
Consider holding a letter writing party where you all write letters to your representatives. Make sure you have enough supplies on hand (pens, paper, envelopes, stamps, etc) for all your guests.
Participate in Public Events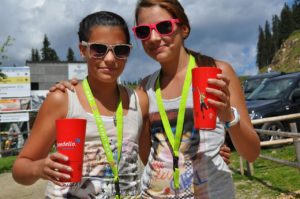 Communities often hold events in which various groups can reserve a table to provide information to people. You can find information about upcoming events on community bulletin boards and in local newspapers.
Find an event. Look for community action days or fairs and find out if they have tables available. Most require an advance reservation for a table and some may charge a fee, so call or write to check what their policy is.
Be informed and have information handy. In addition to reading up on your topic, you may also want to make up flyers and pamphlets with information on your cause to hand out to people.
Offer a way to take action such as signing a petition, volunteering, or writing to elected officials. Providing a way to take action then and there is important to ensure they follow through, so be sure to have any needed materials on hand.
Keep in touch. Use the contact information you collected to follow through with the people you met at the event. You can thank them for their interest and even keep them up to date on any new developments.
Reach out through Media
You may also want to get your message out to people beyond your immediate community. Media outlets like newspapers, radio, and social media are designed to reach a large amount of people, making them perfect for getting out your message.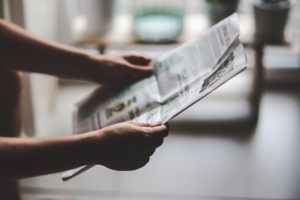 Letters to the Editor
Writing a letter to the editor of your local newspaper is a good way to reach people in your area.
Check the newspaper's guidelines for letters. Many have word count limits, so be sure to focus on your message.
Make it relevant. One way to grab readers' attention is to refer to relevant current events or even a recent article the newspaper has published related to your topic.
Make it real. Another way to get readers to pay attention is to describe how this issue impacts you personally as well as how it impacts others in the community.
Keep it tidy. Type and proofread your letter. Make sure you include your contact information.
Share Your Success. Once your letter is published, you might want to send it to your elected officials as proof that this issue is important to people in the community.
Social Media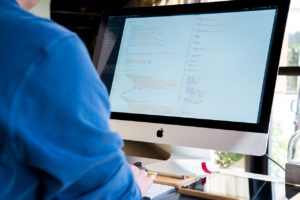 Social media outlets have grown to be one of the easiest and most effective methods for spreading information and advocacy to a large amount of people, both locally and across the country.
Reach Out. Look on sites like Facebook and Twitter for groups and communities related to your cause, and reach out to them for information and help organizing.
Get the word out. You can either get the word out by posting relevant links and articles on your own personal account or comment on related articles to get your message out to other readers.
Be Safe. As always, check with a parent or guardian before going online.
Public Service Announcement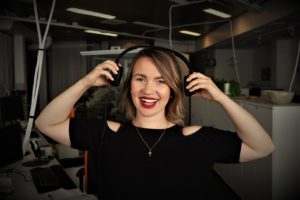 Public Service Announcements (PSAs) are short (usually 15-30 seconds) messages played by radio stations in their commercial slots. But unlike commercials, PSAs are made to offer information to listeners rather than to sell a product or service.
Call your local stations or send them an e-mail asking if they run public service announcements.
Ask for the person in charge of running PSAs. Usually there is a Public Affairs director or other employee who handles public advertising and they will help you place your message, as well as giving you details on their format guidelines, length limits, etc.
Write your PSA. Some organizations have pre-recorded PSAs or you can write your own. If you choose to write your own, don't forget to proofread and make sure it fits with the station's guidelines.
Send it in. Again, check with your station to find out what their policy is. Some may require you to send in a CD, while others may allow you to send a file directly to them online.
Resources

US Capitol Switchboard 1-202-225-3121

https://www.govtrack.us/congress/members/map

https://www.house.gov/representatives/find-your-representative

https://www.senate.gov/general/contact_information/senators_cfm.cfm

https://www.usa.gov/local-governments

http://politicaladvocacy.org/subjects

https://www.usa.gov/federal-agencies/a

You've chosen the topic of your