Community service is more than something that your mom or dad insists will look good on your high school resume. It can point you to new interests, new friends, and if you're really lucky, maybe even a lifelong career. And yeah, okay, it'll also look good on your resume and college applications. But how do you get community service hours?
"Volunteering" is a big word. How can you be sure you're finding opportunities that are right for you? There are always easy entry points, like the service clubs at your high school or religious organization. But beyond that, figuring out how to get community service hours can be overwhelming. There are some key things to remember, especially if you want your volunteer hours to count for school credit.
Make Sure Community Service Hours Count
If you are looking to get community service hours for school credit the first step is to make sure your volunteer hours count. Does you school have requirements or restrictions for community service hours? Check with your guidance counselor to find out more about what kind of volunteer activities are allowed. Remember to ask if there are restrictions on the organizations or locations where you can complete your service hours. And make sure you know how many hours you need to log if community service hours are a graduation requirement.
Once you find out where you can volunteer and what kinds of volunteer activities are allowed you need to make sure your volunteer hours are documented properly. If there is required paperwork make sure you provide it to the correct people with the organization you're volunteering with. You'll also want to let them know about any additional requirements, like a written review at the completion of your community service experience. And of course, make sure all paperwork is submitted to school, preferably well before deadlines.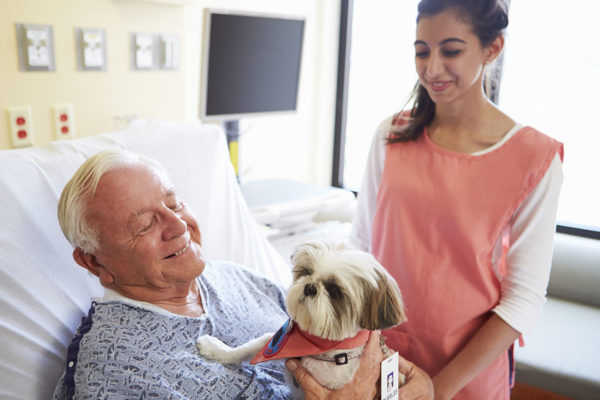 Get Community Service Hours Doing Something You Enjoy
There are likely a multitude of community service opportunities in your community. You might as well get community service hours doing something you enjoy! Do you enjoy working with children? Possibly volunteer at an after-school program. Or you can volunteer in the childcare center during religious services. Programs working with under-served populations or individuals with disabilities are often looking for volunteers.
Are you passionate about animals or the environment? Then find out about volunteering at a local animal shelter. Or possibly organize a park clean-up day with family and friends. Programs like the Youth Squad® Animal Welfare Patch Progam and Environmental Patch Program® can help guide you through your volunteering journey. By finding something that you enjoy doing you'll be more likely to continue your volunteering experience.
Invite Your Friends to Volunteer With you
Volunteering is a great way to give back to your community. It's also a great way to connect with new people and build amazing memories with your friends. Invite your friends to volunteer with you and you'll both enjoy your experience even more. Working alongside friends can build stronger bonds between you. And you're sure to have a lot of laughs and fun along the way.
If your friends aren't interested in the same volunteer opportunities as you, you can use this as an opportunity to get to know other people. Getting to know other students in your school is never a bad thing. The opportunity to connect with new people isn't limited to other students. There are likely many people in your community that would love to connect with you through volunteering. And many of those people have a lifetime of experiences and skills that you can learn from. Building local connections can also be very beneficial when you look for other volunteer or job opportunities.
Developing Life Skills While You Get Community Service Hours
Another important part of completing community service hours is the impact it has on you. Working as a team, learning leadership skills, and collaborating with new people are all ways you can learn from your volunteer experience. Developing life skills while you get community service hours is one of the most beneficial aspects of volunteering.
These skills are not only important in high school. They will be hugely beneficial in future jobs and as you continue your education after high school. Don't forget to include the important skills you learn through your volunteer experiences on your resume or college application. And make sure to include other accomplishments like the Youth Squad® programs you complete through your volunteer experience. These are the things that can help you stand out from others.