What experiences do our children need to thrive?
Or another way of putting it: What makes an effective youth development program?
The Volunteerism Research Is In
When it comes to successful youth programing, volunteering works. Why?
As Columbia University researchers Jodie Roth and Jeanne Brooks-Gunn have studied, there's a big difference between programs that view youth as troublemakers versus programs that treat them as assets.
In their research, "What Do Adolescents Need for Healthy Development? Implications for Youth Policy," they conclude that great programs should do they following:

1. Foster strong, positive relationships with the adults in their lives
Youth Squad®'s Volunteer Program provides the perfect activities for youth to build relationships with trusted adults. And the suggested programming makes it easy for the adults – just help the youth choose a direction and follow the step by step instructions.
2. Enhance their strengths rather than focus on any weaknesses or flaws
When youth complete Youth Squad's® Volunteer program activities, they're recognized and positively rewarded for their dedication with patches and pins to proudly display.
Our model is centered on the idea that our children have endless potential – and volunteering is the key to unlocking it.
3. Create a space to help youth connect with their peers
Whether you're helping kids meet new friends, or you're rallying a crew of best buddies who already know each other well, Youth Squad®'s programming gives kids a screen-free way to foster deep friendships.
4. Provide challenges to overcome, as well as enriching, creative activities they can participate in
Youth Squad®'s Patch Program®s provide everything you need, at a low cost and with little advance preparation.
5. Offer chances to develop leadership and decision-making skills
With Youth Squad®'s advancing patch system, youth take on more self-guidance and leadership of their own projects as they progress.
6. Focus on the teens' developmental needs by balancing independence with clear expectations.
When you're leading Youth Squad® programming, you're giving youth the structure, opportunity and tools they need to grow. And you're still leaving room for them to create, collaborate and discover.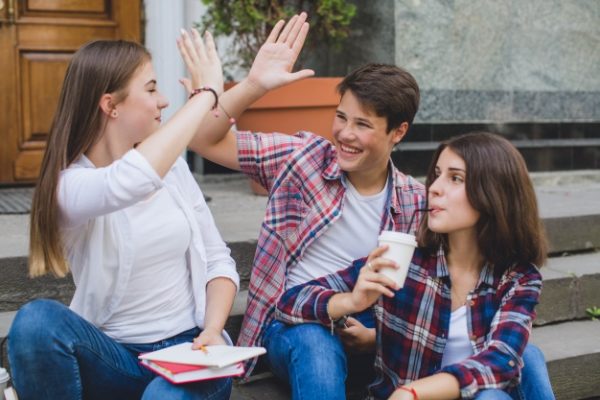 By providing opportunities for our youth to get involved in their community and make a difference, we're telling them that they matter. That they are powerful. That they have important gifts to share.
Plus our youth build confidence, skills, awareness and meaningful relationships while doing good things and learning about worlds outside of their own.