Once you have experience advocating for a cause, the next step is organizing a service action project of your own. The Youth Squad® Delegate program is perfect for teens who have completed the Advocate program or have leadership experience and want to plan and complete a larger project.
1. Getting Started
The first step is to decide what your service project will be and what exactly you want to accomplish. Once you've chosen your project's goals, you can start recruiting volunteers and advocates to help you carry out the project.
Goal Setting
Setting goals will help give you a long-term vision and short-term motivation. It helps you to organize your thoughts and determine exactly what needs to be done.
Decide exactly what you want to accomplish and give your project a name.
Break it down into smaller steps.
Set up a timeline.
Recruit Volunteers
Although smaller projects can be done alone, many projects will require a team. As the project delegate, one of your most important roles will be building a successful team. Helpful Link: 7 Super Steps to Recruit Volunteers.
Find a mentor with experience in your project area.
Enlist an Advocate to help you recruit volunteers. Consider using a volunteer release form especially if you are working with children. Helpful Link: Volunteer Release Form
Decide which jobs you can do alone.
Will you have teams?
How many people will you need for each team?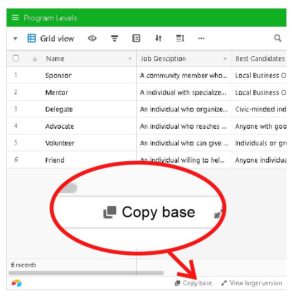 2. Planning
Once you've recruited Advocates to help you with your service project, you will need to plan out how to raise money for the project and how you will make sure the money goes to good use by working out a budget.
Budgeting
Budgeting allows you to create a spending plan for your project. Sticking to your budget ensures that you will have enough money for the things you need to complete it. If you copied the table above, you will see there is a section for budgeting.
Raise Money
There are many ways to raise money. If you are working with an organization such as Girl Scouts* check first to see what is allowed. Helpful Link: A Beginner's Guide to Fundraising
Consider GoFundMe, CrowdRise, DonorsChoose, or Kickstarter.
Organize an event like a car wash, bake sale, or benefit dinner to raise awareness around your fundraiser.
Host an event such as a walkathon, run, or bike rides.
Ask local businesses and community members to donate items for a silent auction or a live auction.
Sales of customized products like tee shirts, pens, and buttons will not only raise funds but generate awareness about your project.
Invite the local media to your fundraiser or at least supply them with a photo and caption after the event.
Visit the Youth Squad® Delegate Requirement Pages for fundraising ideas specific to each section in our program!
3: Do It!
You should now be ready to put your plan into action. Join in during your project to supervise and provide assistance at all levels. After completing the plan, remember to thank the community.
Ways to say Thank You:
Personally thank individuals and businesses who helped. A handwritten letter is always nice. Helpful link: How to write a thank you letter.
Thank the community as a whole with posters.
Create a follow up press release and include the names of individuals and businesses who participated. Helpful link: How to write a press release.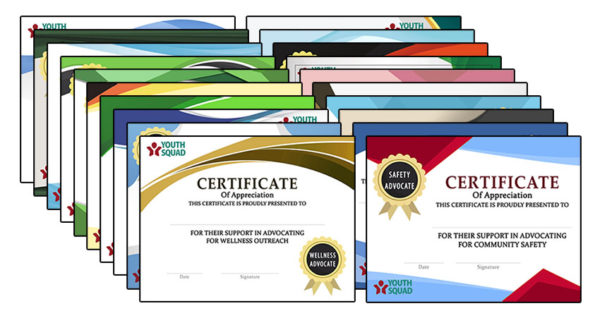 Thank the community as a whole on social media.
©2019 youthsquad.makingfriends.com