.
This patch and all program supplies are available from our partner site
MakingFriends®.com.
Suggested Group Craft
Make things for animals at the shelter like these dog treats from FreeKidsCrafts.com. Check with your shelter first. DIY dog toys and cat scratchers might be welcomed also.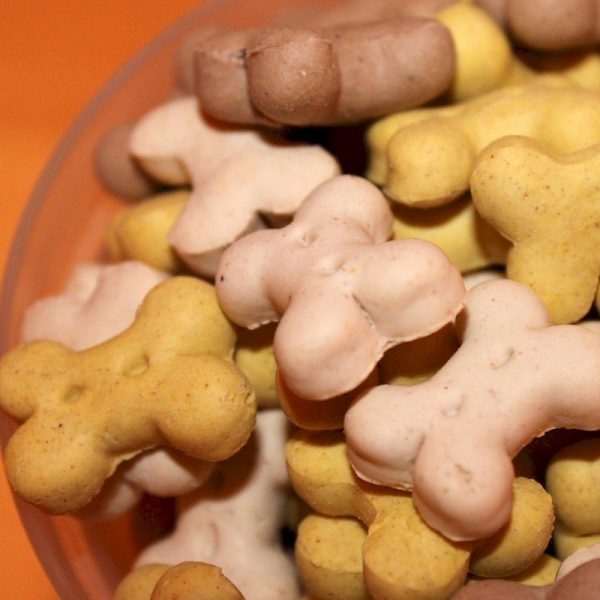 —————————————-
Requirement 1: Learn It!
About 6 million pets end up in animal shelters every year. These animals need to be fed, given medical care, exercised and socialized. Animal shelters do a lot with very little money. Most shelters rely on donations and help from volunteers. Find an animal shelter in your area to visit. When you meet the volunteers thank them for taking care of the animals.
You can also watch this video from the ASPCA. It's an educational video for kids grades 1 – 3 to teach them about animal shelters, homeless dogs and cats, and what they can do to help.
—————————————-
Requirement 2: See It!
When you visit your animal animal shelter, bring this checklist to find out what they need.
Other Things to Ask About:
What are the things they need the most? Put a star next to those items.

Are there preferred brands for any items? Write it down.

Do they have an Amazon Wish List?

Do they have pets besides cats and dogs? Do they need anything for these animals?

Do they have room to store extra supplies? If not, find out how much is too much.

Can we make things for the animals? See ideas below.
Things to Make for Animal Shelters:
—————————————-
Requirement 3: Do It!
Take a look at your checklist and notes. What do they need the most? Choose one idea below.
Participate in a shelter drive project. Here are some ideas:
Participate in an organized animal shelter drive.

Each person can donate one or more items purchased with their family.

Choose a larger needed item with group funds.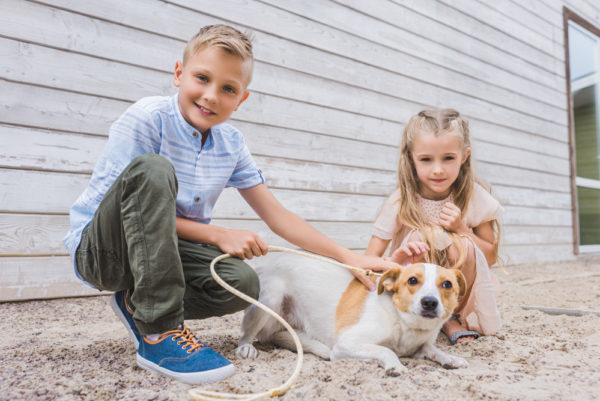 —————————————-
Requirement 4: Review It!
Download the optional review sheet for younger achievers.
Discussion Points:
Do you consider your shelter drive a success?
Would you do it again?
What would you do different next time?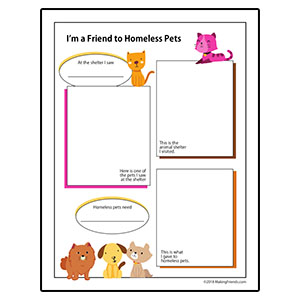 Why do you think there was a need for supplies?
Did the shelter have enough the money to buy them?
Did they have room to store them?
Where there too many animals in the shelter?

Congratulations you have earned the Animal Shelter Drive patch! The patch can be purchased from our partner site MakingFriends®.com.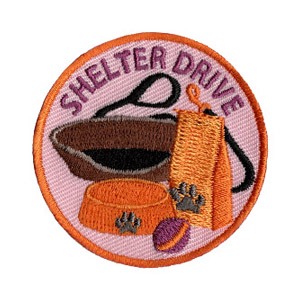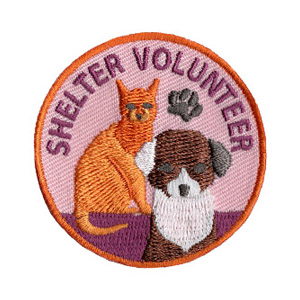 See all our current Friend level Patch Program®s:
Related Fun Patch Ideas:
Note: Many of the links provided to assist with completing our Patch Program®s are external and do not imply an endorsement or recommendation. At the time of publication, external content was vetted to the best of our ability. Your views and ideas may vary and we do not intend for you to substitute our opinions for yours. Research the topic thoroughly before beginning a project. As always, make sure children access the internet only under safe-surfing conditions.
©2019 youthsquad.makingfriends.com