.
This patch and all program supplies are available from our partner site MakingFriends®.com.
Suggested Group Craft
Cold weather is the time for us to take better care of our feathered friends with things like these Cardboard Tube Bird Feeders. They are inexpensive and easy to make so have the kids make a lot of them and watch the birds flock to your yards.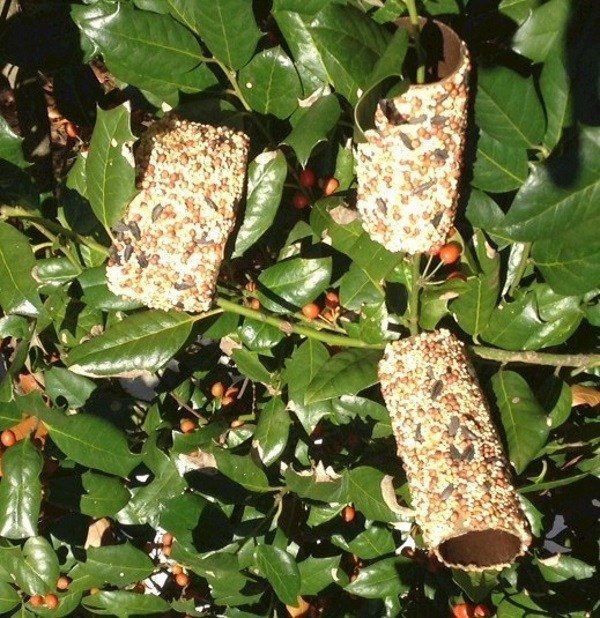 Requirement 1: Learn It!
The United States chose a bald eagle to represent our country. Each state has chosen a bird to represent it. Any person, group, or business can suggest a state bird or suggest to change the bird. The state's government must approve the choice. Birds are chosen for a variety of reasons including their color and song. Hawaii is the only state to choose an endangered bird.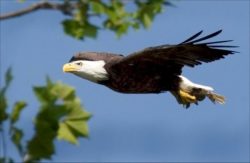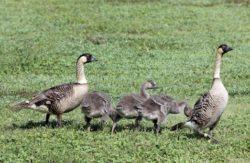 —————————————-
Requirement 2: See It!
The best place for beginners to go bird watching is right in their own backyard. With young children you might want to start by watching through a window so the birds aren't scared away. If possible have binoculars and photos of birds commonly found in your area. Even better, consider downloading the Audubon Bird Guide free app to help you identify the birds you see. If possible, take photos of any birds you see to look at later.
Discussion Points:
Did you see any birds?

Did you see your state bird?

Were you able to identify any of the birds you saw?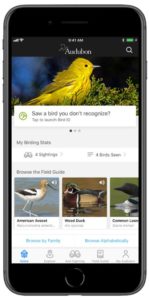 You can also watch birdcams from around the world.
—————————————-
Requirement 3: Do It!
Attracting birds to your yard can be fun and educational. More important, birds also help to control the bug population and pollinate flowers. During harsh winters, birds may have a difficult time finding food especially when there is snow on the ground. You can make your own bird feeder, purchase bird feeders or even make a bird garden.
Participate in a bird feeder project. Here are some ideas:
Discussion Points:
—————————————-
Requirement 4: Review It!
Download the optional review sheet for younger achievers.
Discussion Points:
Do you consider your bird feeder a success?
Would you do it again?
What would you do different next time?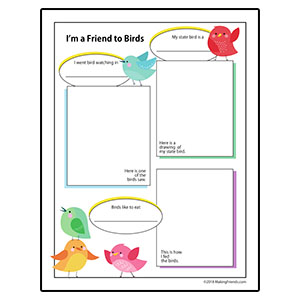 Why do you think the birds needed food?
How was the weather?
Did they have a safe place to eat?
Was there enough food?
Can you think of anything else that could be improved for birds?

Congratulations you have earned the Feeding The Birds patch! The patch can be purchased from our partner site MakingFriends®.com.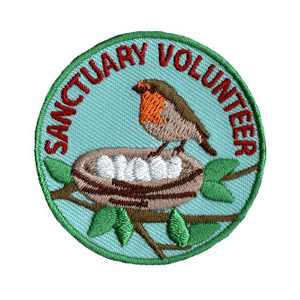 See all our current Friend level Patch Program®s:
Related Fun Patch Ideas:
Note: Many of the links provided to assist with completing our Patch Program®s are external and do not imply an endorsement or recommendation. At the time of publication, external content was vetted to the best of our ability. Your views and ideas may vary and we do not intend for you to substitute our opinions for yours. Research the topic thoroughly before beginning a project. As always, make sure children access the internet only under safe-surfing conditions.
©2019 youthsquad.makingfriends.com