This patch and all program supplies are available from our partner site MakingFriends®.com.

Suggested Prerequisite
Completing the Honey Bee Gardening Service Patch Program® is a suggested prerequisite for earning your Honey Bee Supporter Patch. Your experience will help provide you with the knowledge you'll need to volunteer. You can also opt to complete the Honey Bee Gardening requirements during the time you earn this patch.
Meeting Download
Häagen Dazs, the ice cream people, have an excellent workbook of activities and information for learning more about honey bees. Learn some interesting facts about queen bees, bee dances and more.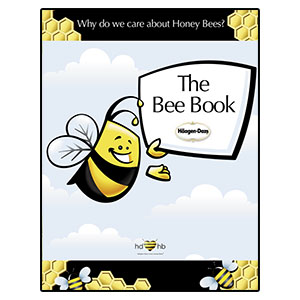 —————————————-
Requirement 1: Research It!
Learn what to do if you see a bee swarm.
An overcrowded hive will split and and fly to a new location. If you see a bee swarm don't call an exterminator. Beekeepers will usually remove the bees for free or at a minimal cost. Find a beekeeper who will remove swarms and keep the number in your phone.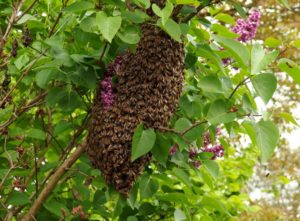 —————————————-
Requirement 2: See It!
Visit a local beekeeper. Bee Culture online magazine has links to beekeepers in the United States. An online search will also identify beekeepers in your area.
Some questions to ask the beekeeper:
How many bees live in a hive?
Where is the queen?
Do you get stung by the bees?
What is the difference between the drones and the worker bees?
How much honey do you get from a hive?
Can anyone start keeping bees?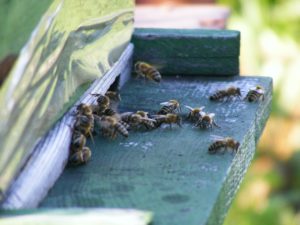 If you can't visit a beekeeper in person watch this video about beekeeping.
—————————————-
Requirement 3: Do It!
Make a commitment to support local honey bees. Here are some ideas:
Protect a bee habitat. Clean up or improve an area where honey bees live.
Discuss pesticide use with your family, school administrators, business owners or other property owners in your area. Using pesticides in your garden can keep bees away and endanger their lives. Suggest other options like organic pesticide or using beneficial insects such as praying mantises and ladybugs in your garden.
Trees and flowers are not only a great food source for bees but they are also essential to a bee's habitat. Tree leaves and resin provide nesting material for bees, while their natural wood cavities make excellent shelters. With deforestation and development on the rise, you can help bolster bee habitats by caring for trees and joining tree-planting parties in your area,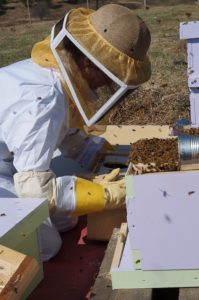 If you live in an area concerned about drought, create bee baths. Fill shallow bird baths or a small dish or bowl with clean water, and arrange pebbles and stones inside so that they poke out of the water. Bees will land on the stones and pebbles to drink the water as they take a break from foraging and pollinating.
Sponsor a bee hive. The Honeybee Conservancy is working to install stocked honeybee hives across the United States. Visit their "Sponsor a Hive" page for more information on sponsoring.
—————————————-
Requirement 4: Review It!
Discussion Points:
Do you think your project was a success?
Would you do it again?
How could you improve on it?

Congratulations you have earned the Honey Bee Supporter patch! The patch can be purchased from our partner site MakingFriends®.com.
See all our current Volunteer level Patch Program®s:
Related Fun Patch Ideas:
Note: Many of the links provided to assist with completing our Patch Program®s are external and do not imply an endorsement or recommendation. At the time of publication, external content was vetted to the best of our ability. Your views and ideas may vary and we do not intend for you to substitute our opinions for yours. Research the topic thoroughly before beginning a project. As always, make sure children access the internet only under safe-surfing conditions.
©2019 youthsquad.makingfriends.com