This patch and all program supplies are available from our partner site MakingFriends®.com.

Suggested Prerequisite
Completing one of the above Patch Program®s is a suggested prerequisite for earning your Pollution Prevention Patch. Your experience will help provide you with the knowledge you'll need to help keep the earth clean. You can also opt to complete the Clean Up requirements during the time you earn this patch.
Meeting Download
Download this word search to learn more about the causes and impact of littering.
—————————————-
Requirement 1: Research It!
Litter is any kind of trash thrown in places it doesn't belong. It includes
leaving items beside a full garbage can, throwing things from a car and abandoning wrappers near a store or restaurant.
Littering is a form of pollution and like all types of pollution it is bad for the earth.
Things to talk about:
—————————————-
Requirement 2: See It!
Visit one or more of the problem litter areas you found on the map. Download the Litterati app or choose another way to document what you see. Litterati collects information about litter around the world to help towns research and prevent littering.
Things to look for:
What kind of litter do you see?
Where do you see it?
Are you near any stores or restaurants?
Are there trash bins in that area?
Are they full?
What do you think is the reason people are littering in that area.
—————————————-
Requirement 3: Do It!
Participate in a pollution prevention project. Here are some ideas:
People are less likely to litter in a clean area. Volunteer to monitor a location and pick up any trash.
Have "No Littering" signs made and installed in problem areas.
In areas with not trash cans, hand out paper bags with a no littering message for people to bring home their garbage.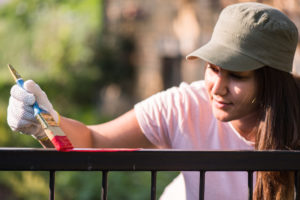 Beautify a problem area. Attractive, maintained spaces are littered less.
—————————————-
Requirement 4: Review It!
Discussion Points:
Do you think your project was a success?
Would you do it again?
How could you improve on it?

Congratulations! You have earned the Pollution Prevention patch. It can be purchased at our partner site MakingFriends®.com.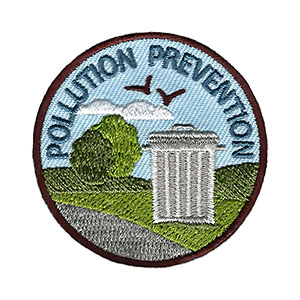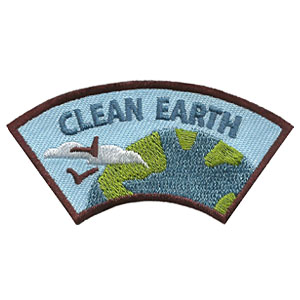 See all our current Volunteer level Patch Program®s:
Related Fun Patch Ideas:
Note: Many of the links provided to assist with completing our Patch Program®s are external and do not imply an endorsement or recommendation. At the time of publication, external content was vetted to the best of our ability. Your views and ideas may vary and we do not intend for you to substitute our opinions for yours. Research the topic thoroughly before beginning a project. As always, make sure children access the internet only under safe-surfing conditions.
©2019 youthsquad.makingfriends.com