This patch and all program supplies are available from our partner site MakingFriends®.com.

Suggested Prerequisite
Completing the Shore Clean up Patch Program® or the Waterway Clean Up Patch Program® is a suggested prerequisite for earning your Shore Improvement Service Patch. Your shore clean up experience will help provide you with the knowledge needed to volunteer. You can also opt to complete the Clean Up requirements during the time you earn this patch.
Meeting Download
The National Ocean Service has a workbook of activities and information for learning about marine debris. This is optional.
—————————————-
Requirement 1: Learn It!
Public beaches are technically owned by all of us. Taxpayer money is used to maintain and improve them. Find out if the beach you want to improve is a state, county or town beach and how to contact them. Helpful link: Find a Beach
Find out who to speak to about beach improvements and what kind of guidelines or laws you would need to know about in advance.
—————————————-
Requirement 2: See It!
The more you appreciate the shoreline, the more you'll want to help ensure its health. Spend some time on the beach. Here are some ideas:
Go for a walk on the beach.
Take a swim at the beach.
Play beach volleyball or another activity like a Frisbee toss.
Take a boat ride along the shore.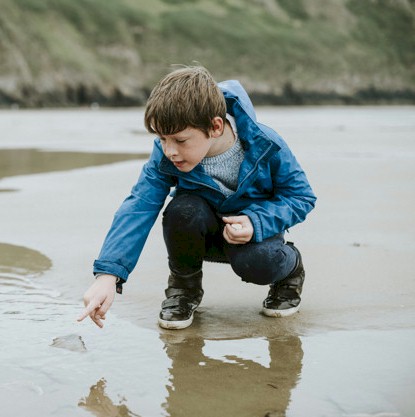 Download our Shore Score worksheet to fill out while you are at the beach.
You can do one worksheet as a group or fill them out individually and compare later.
—————————————-
Requirement 3: Do it!
What was your Shore Score? If it's 80 or above you might look for another beach to improve. But there's always room for improvement. Choose one of the items from your worksheet or score another shore area and choose one item from that area to improve. Make sure to get permission from the municipality.
Some Ideas:
Volunteer to empty the trash and/or recycling bins. Set up a schedule with your group so busy times like weekends and holidays are covered.
Volunteer to keep the restrooms stocked with supplies.
Install dog waste dispensers and keep them supplied.
Raise money for purchasing beach accessibility mats and all-terrain wheelchairs.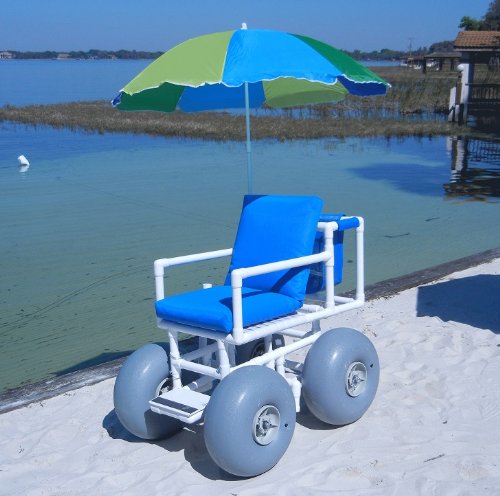 —————————————-
Requirement 4: Review It!
Why do you think the beach needed improvement?
Is there enough money allocated for shore maintenance?
Do people know what needs to be done?
Was if difficult to get permission?

Congratulations! You have earned the Shore Improvement patch. It can be purchased at our partner site MakingFriends®.com.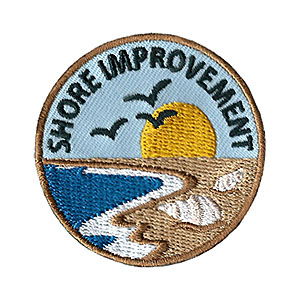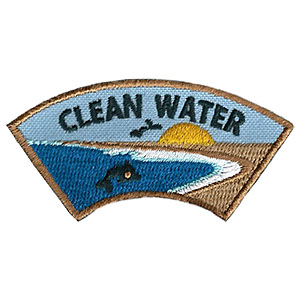 See all our current Volunteer level Patch Program®s:
Related Fun Patch Ideas:
Note: Many of the links provided to assist with completing our Patch Program®s are external and do not imply an endorsement or recommendation. At the time of publication, external content was vetted to the best of our ability. Your views and ideas may vary and we do not intend for you to substitute our opinions for yours. Research the topic thoroughly before beginning a project. As always, make sure children access the internet only under safe-surfing conditions.
©2019 youthsquad.makingfriends.com