This Good Citizen patch and all program supplies are available from our partner site MakingFriends®.com.
Suggested Group Activity
Restaurants and markets often pack food in paper bags. Your group can decorate those bags to send a message not to litter.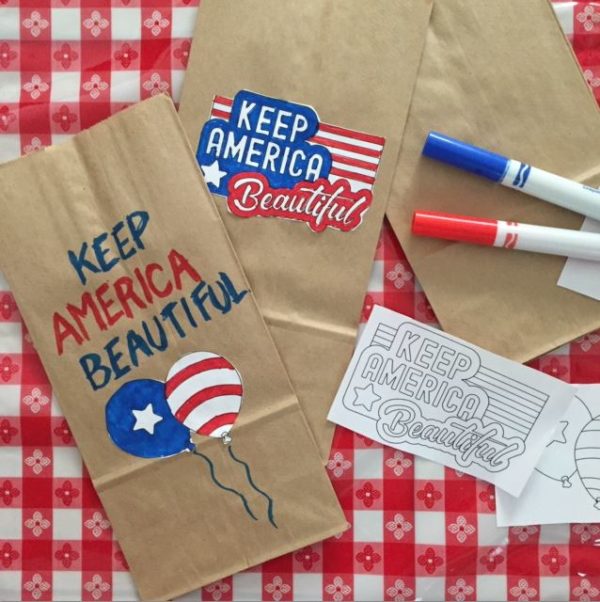 Download this page for younger achievers to learn how to be a good citizen.
Use it as an optional requirement for young children to do before the meeting begins.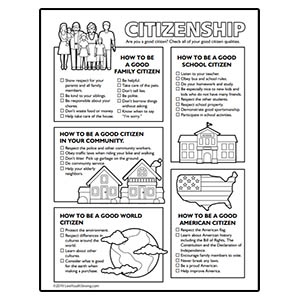 —————————————-
Requirement 1: Learn It!
One of the ways to be a good citizen is to learn about the Constitution. The Constitution is the highest law in the United States. Good citizens obey laws. The Constitution says how the government works. It creates the Presidency, the Congress, and also the Supreme Court.
—————————————-
Requirement 2: See It!
Visit your local town hall or other government building. Find out what they do at that location.
—————————————-
Requirement 3: Do It!
Participate in a good citizen service project. Here are some ideas:
Participate in a drive to help a local family.
Clean up a park or other community location.
Make a welcome basket for a new student which include snacks, school supplies, and also a note.
Take pictures of interesting locations around your community and set up a presentation for the community center.
Bake cookies for underappreciated town employees such as sanitation workers.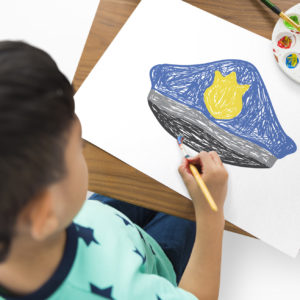 Show appreciation for community workers. Make cards or drawings for police officers and also fire fighters.
—————————————-
Requirement 4: Review It!
Download the optional review sheet for younger achievers.
Discussion Points:
Do you think your service project demonstrated that you were a good citizen?
Would you do it again?
Would you consider doing other things to demonstrate good citizenship?
What else could you do?

Congratulations! You have earned the Good Citizen Service patch. It can be purchased at our partner site MakingFriends®.com.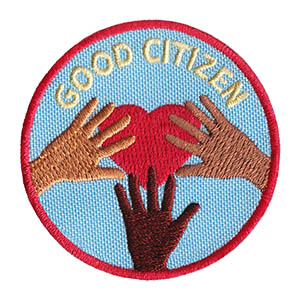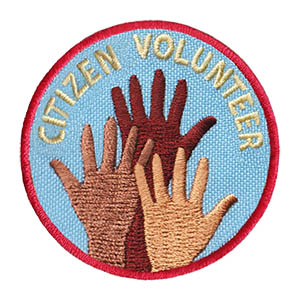 See all our current Friend level Patch Program®s:
Related Fun Patch Ideas:
Note: Many of the links provided to assist with completing our Patch Program®s are external and do not imply an endorsement or recommendation. At the time of publication, external content was vetted to the best of our ability. Your views and ideas may vary and we do not intend for you to substitute our opinions for yours. Research the topic thoroughly before beginning a project. As always, make sure children access the internet only under safe-surfing conditions.
©2019 youthsquad.makingfriends.com