This patch and all program supplies are available from our partner site MakingFriends®.com.
Download this page for younger achievers to try out some yoga stretches.
Use it as an optional requirement for young children to do before the meeting begins.
—————————————-
Requirement 1: Learn It!
Exercising makes us feel good. It not only wakes up our body and gives us energy, it also wakes up our brains. Dancing is a great way to exercise. It's fun. It's social. And people can't help but join in. Do some stretches to warm up. Then watch with video.
—————————————-
Requirement 2: See It!
How did watching that video make you feel? Was it hard to sit still? Did you sing along? Maybe you even got up and danced? That's good.
Everyone can dance. There's no right or wrong way to do it. Watch this video and see what happens when the staff starts dancing at a senior citizens' residents home.
Did you notice most of the seniors joined in? Even sitting in their chairs and wheelchairs that moved around, they got some exercise and had some fun.
—————————————-
Requirement 3: Do It!
Participate in a dance partner service project. Here are some ideas:
Have a dance party at an assisted living center.
Square dance with Veterans at the VA hospital.
Teach an older person a modern day dance and ask them to teach you a dance from their time.
Ask a new person at school to come with you to dance class.
Dance outside on a nice day with someone who has special needs.
—————————————-
Requirement 4: Review It!
Download the optional review sheet for younger achievers.
Discussion Points:
Do you consider your dancing with a partner a good choice for exercise?
Would you do it again?
What would you do different next time?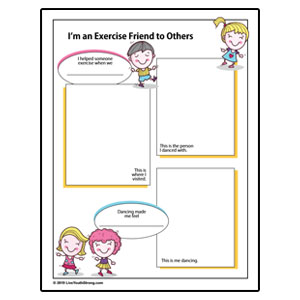 Why do you think people don't exercise more?
Are they too old? Too lazy?
Do they think it's boring?
Do they have anyone to exercise with?

Congratulations! You have earned the Dance Partner Service patch. It can be purchased at our partner site MakingFriends®.com.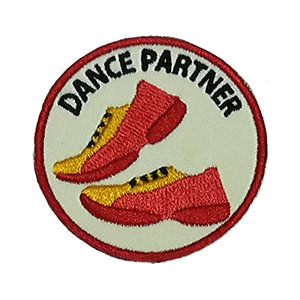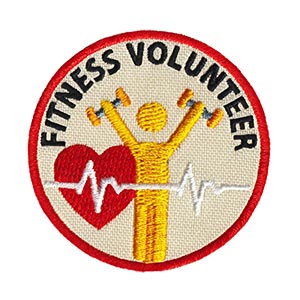 See all our current Friend level Patch Program®s:
Related Fun Patch Ideas:
Note: Many of the links provided to assist with completing our Patch Program®s are external and do not imply an endorsement or recommendation. At the time of publication, external content was vetted to the best of our ability. Your views and ideas may vary and we do not intend for you to substitute our opinions for yours. Research the topic thoroughly before beginning a project. As always, make sure children access the internet only under safe-surfing conditions.
©2019 youthsquad.makingfriends.com